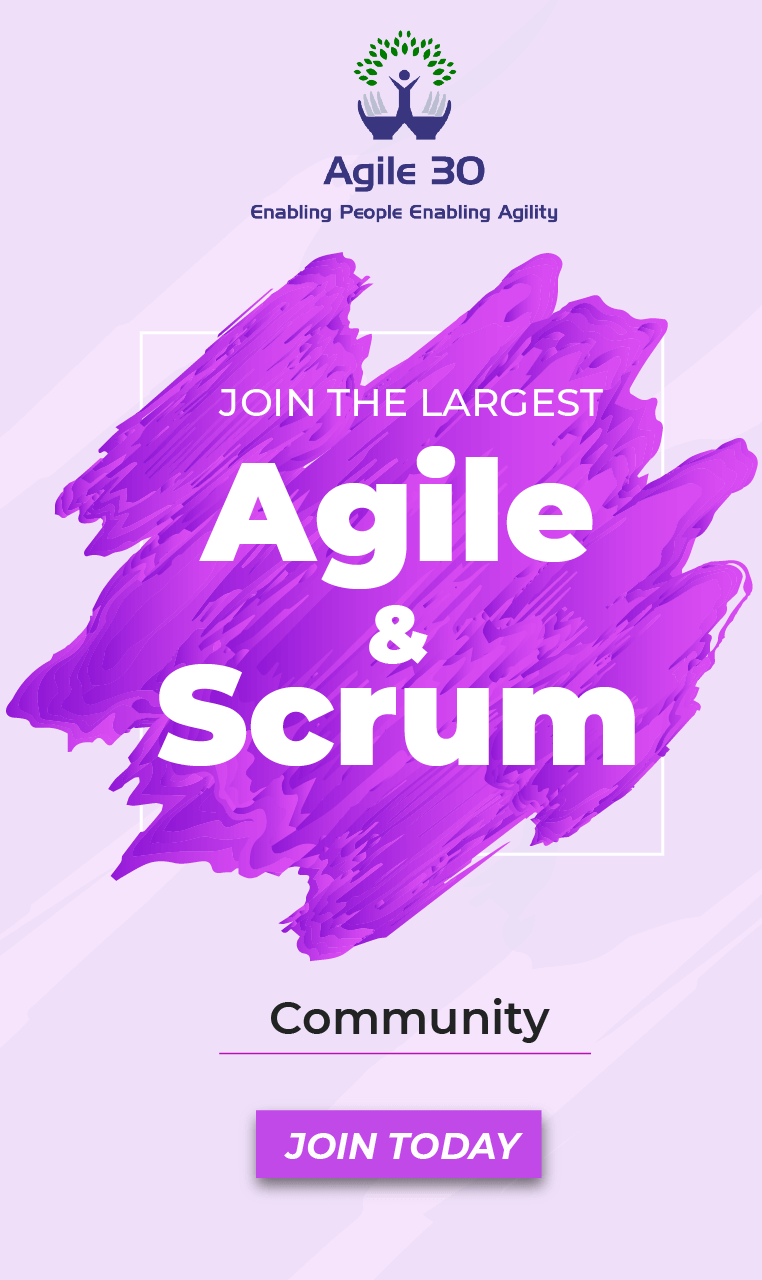 Do you have any of these questions in your mind?
Is a SAFe® Scrum Master and Scrum Master having two different accountabilities or the same?
Is it two other names in different frameworks?
Is a SAFe® Scrum Master, a Scrum Master with additional responsibilities for scaling?
Let us explore
the differences between
a SAFe® Scrum Master and a Scrum Master ( a Scrum Master within Scrum framework).
In SAFe®, Scrum Master is not just "Scrum" Master.
SAFe® defines the role of the Scrum Master is a servant-leader for the agile team who helps educate the team on various frameworks and methods, including Scrum, Kanban, Extreme Programming, and SAFe®, ensuring that
the agreed-upon
agile process is duly get followed. So by default implies that Scrum Master in SAFe® needs to have more tools in the toolkit beyond just Scrum.
In Scrum Framework, Scrum Master is accountable for establishing Scrum as defined in the Scrum guide, so it is not mandatory to add any other tools. It is typically a good-to-have trait/skill, and Scrum Masters learn this aspect through their journey. Not all Scrum Masters go through the same journey in my personal experience and not all Scrum Masters understand the need to have these additional skills in their hat. And often, these Scrum Masters struggle in improving the effectiveness of the Scrum Team.
Understanding of Lean and Agile
SAFe® embraces Lean and Agile principles making them very explicit. As a result, a
SAFe® Scrum Master
also has to embrace the principles while working in
the SAFe® environment
. The SAFe® Scrum Master is supposed to enable the agile team in its SAFe® adoption, and they also learn a variety of Lean techniques/tools to improve the flow of value in their agile teams.
A Scrum Master has focused only on the Scrum framework. They are enabling teams to adopt Scrum events, artifacts, and accountabilities. They might or might not be aware of the underlying values and principles based on their familiarity with the Scrum guide and the manifesto for agile software development. From my recent Scrum workshop, 80% of people were not aware of the "agile manifesto," and 50% have never read the Scrum guide before.
Focus on Quality
SAFe®'s core value is
"Built-In Quality."
When you are building an application at scale, quality cannot and should not be overlooked. SAFe® provides guidance on the quality of code via many forums such as CoPs, support from System Architects/Engineers, and even an architectural runway. A SAFe® Scrum Master has to foster technical excellence and enable teams to have continuous attention to quality.
In the Scrum framework, quality is defined by "Definition of Done," which the developers often create. Typically (before the 2020 Scrum Guide), a Scrum Master didn't have a say in the DoD. Although the Scrum Master may coach the team to make the DoD more effective, the developers' final decision remained. With the 2020 Scrum Guide, crafting DoD is now the responsibility of the entire Scrum Team, but it will take some time before it becomes the ground reality.
Responsibilities towards the Teams
A SAFe® Scrum Master is part of
an Agile Team
and belongs to an ART, a team of multiple teams. In such an environment, the Scrum Master's responsibilities are now two-fold: the agile team and the other towards the ART. That includes but is not limited to:
Working with RTE to ensure PI objectives of the ART are being met
Collaborating with other Scrum Masters on the ART to identify and resolve dependencies, risks, and impediments.
Participating in the Scrum of Scrum event
Enabling teams to work with guidance from architectural and portfolio governance.
Enabling teams to adopt SAFe®.
In the Scrum framework, the Scrum Master focuses on the team that the Scrum Master is part of. It does not describe/prescribe what a Scrum Master should or should not do if multiple teams work on the same product.
Facilitating Events
In SAFe®, many events happen at the program level and involve all the ART teams, for example,
PI Planning
. A SAFe® Scrum Master now has to manage the timeboxes, dependencies, and other ambiguities taking into account multiple teams. Although the
agile team is responsible
for solving any inter-dependency, it is the Scrum Master who is supposed to manage them. The
SAFe® Scrum Master
also needs to support the agile team in preparation for other program events such as System Demo, Inspect and Adapt, Problem Solving Workshops, etc.
About the Scrum framework, facilitation is:
Ensuring that all Scrum events take place and are positive, productive and kept within the timebox.
The Scrum Guide, 2020
Scrum events refer to the Sprint, Sprint Planning, Daily Scrum, Sprint Review, and Sprint Retrospective. For a typical Scrum Master, these are the key focus areas for facilitation. The Scrum Master may facilitate any other discussions or meetings as needed or requested.
Conclusion:
To conclude, whether it is SAFe® Scrum Master or just Scrum Master, it requires various skills, traits, and expertise to be effective.
In essence,
both accountabilities focus on enabling their teams and making them more effective. However, SAFe® lays out some basic guidelines on getting started on the journey, unlike the Scrum framework, which keeps the
"HOW"
part for exploration by an individual.
Find Our Upcoming Trainings