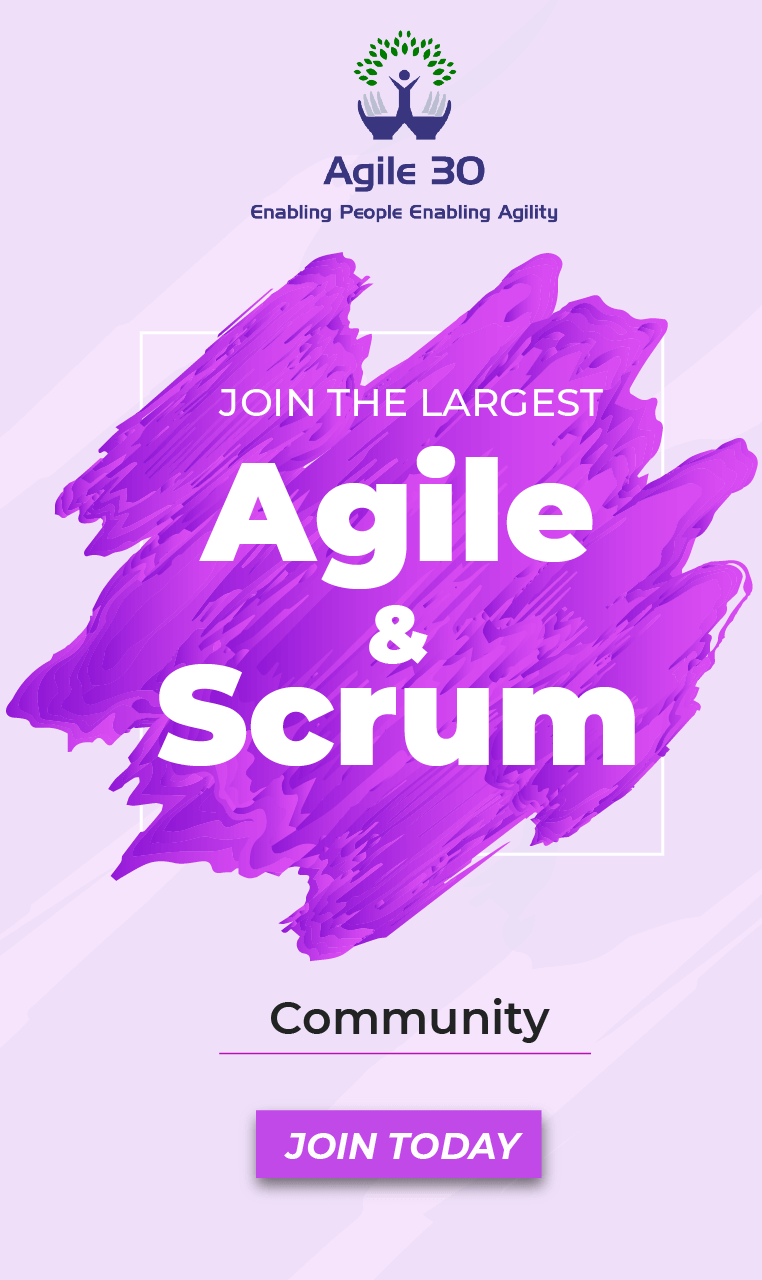 Despite being the sixth-largest economy with a GDP of USD 2.7 trillion, India is still a developing country. But when we compare India with other developed countries, India gives a neck-to-neck fight with these countries in terms of remunerations. India is a country that values talent in every aspect of life.
We believe that people are the most important asset of any company, and we, therefore, strive to provide them with opportunities to grow and thrive at work. Those days are gone when students are preparing for government jobs because of stability, pension schemes, and less work pressure. But in this era, people prefer private jobs to government ones.

There are lots of advantages to having a private sector job, from flexible hours to work-from-home facilities. It has everything. Also, they pay really well, and when we talk about promotions in the private sector, it depends on your performance.
In govt jobs, it usually takes 7-8 years to get promoted, but in the private sector, one can quickly get promoted with dedication and hard work. Nowadays, when we talk about the Informational technology (IT) industry, this sector is paying very well to their employees by outsourcing projects from abroad. These companies' earnings are very good. Moreover, with the facilities of work from home(WFH), and flexible working hours, people are reaching this sector.
So, now let's discuss the top 10 jobs that pay well.

1. Scrum Master
According to LinkedIn, scrum master jobs are considered to be the most prominent jobs in 2023. As companies slowly implement the Agile Methodology within their organizations, a study.com report predicted that Scrum Masters' roles will increase by about 24% annually until 2026. There are various types of Scrum master certifications like-

Professional Scrum Master™ (PSM)
Professional Scrum Master™ II (PSM II)
Professional Scrum Product Owner™ (PSPO)
Professional Scrum Product Owner™ – Advance (PSPO-A)
SAFe® Scrum Master (SSM)
This course is accredited by scrum.org. To pass the examination, you can also give a mock test or PSM assessment so that you can analyze your strengths and weaknesses before appearing for the exam.

Salary Of A Scrum Master:-
Career After Gaining Scrum Master Certification
Scrum can speed up product development with the presence of a Product Owner on the team
With your Scrum Master certification, you can help teams and organizations adopt an Agile Mindset
Certification in Scrum Master indicates your knowledge of Agile, which will help you land lucrative jobs
Individuals with Scrum Master certifications are equipped to deal with Agile transformation challenges
Potential employers will be impressed by your badge of honor as a Scrum Master-certified professional
An agile project and its transformation will be safely led by you as a certified Scrum Professional
In your role as a Scrum Master, you can generate high value, enhance bottom-line margins, and decrease time to market
Scrum Masters with Scrum Master certification is responsible for developing customer-centric products.
2. Product Owner (PO)
Is there really a need to narrate the demand for the product owner??

We are all aware of the fact of how important a Product Owner is in any organization.

From taking requirements from the stakeholders to giving assurance that everyone should understand the requirements, it takes a lot of effort to be a scrum product owner.

Product Owners (POs) play a significant role in Agile Teams, defining Stories and prioritizing the Team Backlog to streamline the execution of program priorities while maintaining the concept and technical integrity of the features.

Salary of Product Owner
The professional scrum product owner has major responsibilities and they also get paid very well.

Career Benefits Of Product Owner(PO)
Scrum can speed up product development with the presence of a Product Owner on the team.
With your PO certification, you can help teams and organizations adopt an Agile Mindset.
Certification in PO indicates your knowledge of Agile, which will help you land lucrative jobs.
Individuals with PO certifications are equipped to deal with Agile transformation challenges.
3. Digital Marketing
According to LinkedIn, Digital Marketing Specialist is one of the top ten most in-demand careers, with 860,000 job opportunities. You must have prior expertise in digital marketing areas such as social media, content strategy, SEO, and others. In India, the future of digital marketing is bright and exciting. When compared to traditional marketing, digital marketing is very important and provides several significant advantages that make it an efficient and cost-effective method for brand promotion. The reach of digital marketing expanded dramatically between 2020 and 2021.

Salary in Digital Marketing Field
There are various other designations in digital marketing, like:

SEO Executive/SEO Analyst
Content Writer/ content analyst
Social media marketing
Email marketing
PPC/Google AdWords
4. Business Analyst (BA)
Business analyst is one of the most in-demand jobs in India. They analyze the processes, systems, and models of operation of an organization to determine its performance. Business analysts help a business make better decisions and improve its performance. Business analyst salaries are among the highest in the job market.

Salary of a Business Analyst
Career Benefits Of Business Analyst
Networking and liaising possibilities.
A career that moves at a rapid pace.
An opportunity to gain a broader perspective
Rewarding compensation
Respect and visibility within the organization
5. Data Scientist
Analysts predict that the Indian analytics industry will reach USD 98 billion in 2025 and nearly USD 119 billion in 2026. India is currently experiencing an increase in demand for data scientists. There will be around 11 million job openings in data science in India by 2026, according to analysts. Data scientists analyze data to find actionable insights. The specific tasks include: Identifying the data-analytics problems that offer the organization the greatest opportunity. Identifying the correct data sets and variables.
Salary of a Data Scientist
Career Benefits of Data Scientist
A Highly Paid Career
The Data Scientist profession is highly regarded
A career in data science can make you a better person
Boring tasks are a thing of the past
6. Full Stack Software Developer
Companies are seeking Full Stack Developers who have knowledge of all layers of an application and are capable of taking full control of a project in the year 2021. It is imperative that you possess both technical and soft skills as a Full Stack Developer. The term "full-stack web developer" refers to a developer who is capable of developing both client and server software. Along with HTML and CSS, he/she also knows how to: Program a browser (such as JavaScript, jQuery, Angular, or Vue) and Program a server (such as PHP, ASP, Python, or Node).
Salary of a Full Stack Developer
Career Benefits Of Full Stack Developer
High Demand. The demand for full-stack developers is high. ...
Great Pay. The average salary of full-stack developers in India is around 6 LPA..
Creative Flexibility. You know about multiple aspects of development. ...
Better Productivity.
7. Blockchain Developer
Blockchain technology is changing the way we do things, like currency transactions, internet connectivity, and data security. Many companies are using blockchain to cut out middlemen and expand their reach. There's a lack of specialists in India to supervise and manage blockchain applications. Blockchain is one of the fastest-growing skills right now. The number of jobs related to this technology is growing at a mind-blowing rate of 2,000-6,000%. The salaries for blockchain developers are 50-100% higher than conventional developer jobs.
Salary of a Blockchain Developer
Benefits of A Blockchain Developer
Secure Payment Transactions
Fraud-Proof Contracts
Cloud Storage
Proving Provenance
Digital Identity
8. Machine Learning Experts
As a Machine Learning Specialist, you will develop algorithms that can adapt to and learn from the data, as well as make predictions based on it. Machine Learning is a branch of computer science devoted to developing algorithms that learn from or adapt to the data. There has been a 75% increase in AI and machine learning jobs over the past four years, and these jobs are expected to continue to grow. The machine learning field is a solid choice for a high-paying career that will be in demand for decades to come.
Salary of a Machine Learning Expert
Career Benefits Of Machine Learning Experts
There are many different career paths for machine learning professionals. You can earn a high salary as a Machine Learning Engineer, Data Scientist, NLP Scientist, Business Intelligence Developer, or work in Human-Centered Machine Learning Design.
9. Medical Professionals (Doctors/Physicians/Surgeons)
While it might be true that many careers do not face recessions, the medical field is one of the few professions that does not face recession. If you are passionate about biology and want to pursue a career as a doctor or surgeon, then this could be a great choice for you. The field of medicine is a traditional career option, and the medical industry is still one of the highest-paying industries in the country.
Doctors, physicians, general practitioners, and surgeons are rewarded with high compensation for their services. Their main job role is to diagnose any kind of ailment in patients and treat them accordingly. A surgeon diagnoses the illness and then treats it by performing surgery.
Salary of Medical Professionals
Career Benefits Of Medical Professionals
There is great potential for making money
Helping people gives me satisfaction
Growing and specializing in a variety of ways
There is never a dull moment at work
10. DevOps Engineer
As companies implement DevOps practices, they need to hire more qualified software engineers. Indeed, industry-led market studies conducted over the past few years consistently find that
DevOps
engineer is the most in-demand IT role at digitally-enabled companies. A DevOps engineer is a generalist who should be familiar with both development and operations, including coding, infrastructure management, system administration, and DevOps toolchains.
He or she should also possess interpersonal skills since he or she works across company silos to create a more collaborative environment. To be successful as a DevOps engineer, you need to have an understanding of system architecture and deployment practices as well as experience with the traditional developer toolset.
Also Read - Top 30 DevOps Interview Questions & Answers (2023)
Salary of a DevOps Engineer
Career Benefits Of DevOps Engineer
DevOps Engineers are skilled at working in a team environment, collaborating with other software engineers, systems engineers, testers, and quality assurance professionals to successfully deliver projects on time and within budget.
DevOps engineers can build on the skills of Software Engineers, System Engineers, and Data Analysts to define requirements and designs for new features. This can include designing and building automated test cases to validate that the software meets requirements.
DevOps engineers are responsible for making sure that software is deployed reliably and securely. They also ensure that the end-user experience is as intuitive and seamless as possible. DevOps engineers are in charge of integrating new software into an existing system and also managing how code gets tested and deployed.
A Brief Summary
There are plenty of lucrative careers available in India, but we'd suggest our readers who are planning to go on a job hunt in the near future not choose a career just because of the amount of money involved. This is because the salary is not the only factor that makes you happy and your career appealing.
However, we don't deny that money is one of the top motivating factors; along with the salary package, you should also look for job security, reputation, growth opportunities, working environment satisfaction, and many other factors before planning your career path.
| | |
| --- | --- |
| Name of Job | Salary / Per year |
| Scrum Master | 14,50,000 |
| Product Owner | 2 Million |
| Digital Marketing | 5,83000 |
| Business Analyst | 7,60,000 |
| Data Scientist | 11,00000 |
| Fullstack Developer | 6,12,000 |
| Blockchain Developer | 7,0,6488 |
| Machine Learning Experts | 6,45,500 |
| Medical professional | 7,00,000 |
| DevOps Engineer | 7,00,000 |