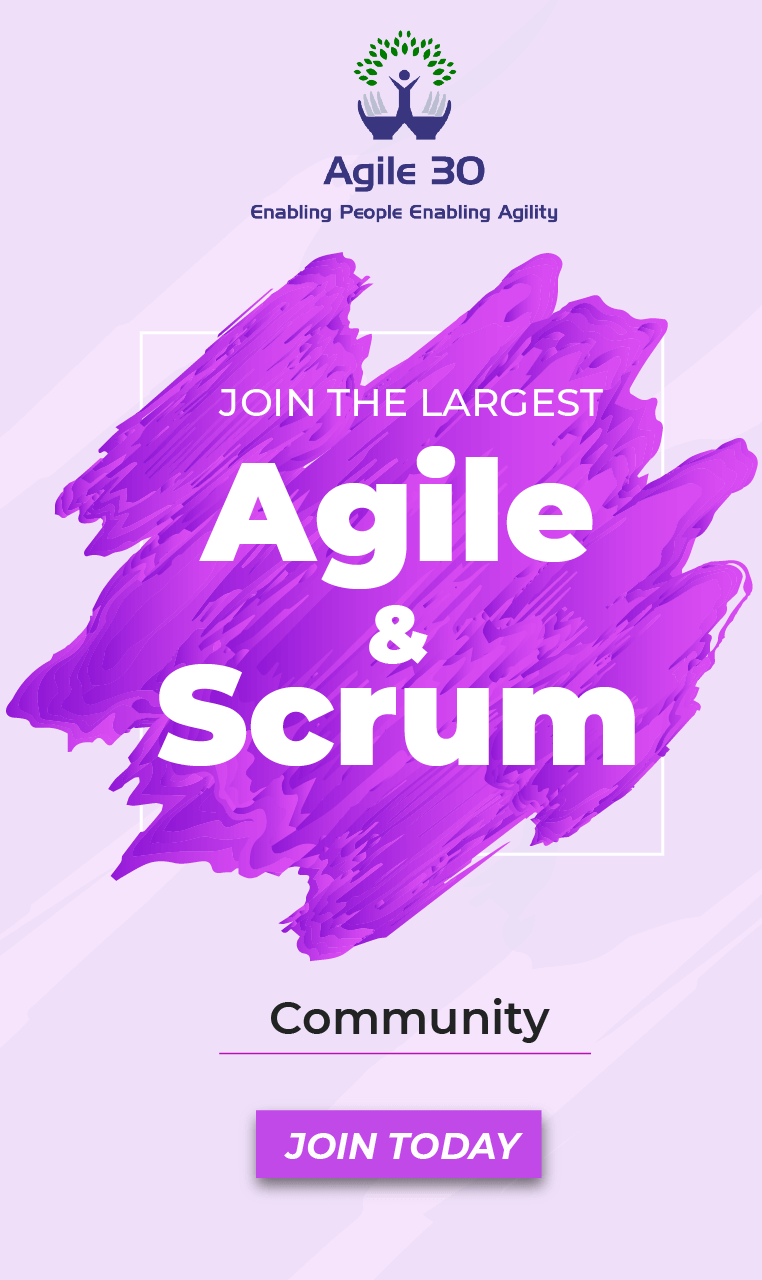 One of the many things the pandemic taught us is our work world is very uncertain. A few years ago, the concept of working from home culture was minimal, and this year working from home is the new normal!
From this, we understand that we must adapt quickly to stay relevant and thrive in this uncertain work world. Likewise, the HR team must adjust to these changing markets and trends to transform any organization.
Recently, the agile approach in HR mainly revolves around the onboarding and performance management process. However, more and more companies are becoming increasingly familiar with the concept of agile, and they're starting to implement it in different HR practices.
If you're one of those organizations unfamiliar with the concept of agility in HR, this article is for you. We've mentioned everything you need to know before implementing Agile into HR. So, let's read on to find out more!
What is Agile in Human Resource Management?
Agile in human resource management is an approach or concept to think and act according to agile values and principles. This approach encourages designing and planning the hiring process, managing, promoting, and empowering employees.
Agile in human resources helps create a workforce that follows agile principles and values. It encourages the HR team to use Scrum, Kanban, and Lean practices for organizational development and customer service.
The primary purpose of adopting the agile approach in HR is to create a focused, productive, efficient, and responsive team of employees for an organization.
Why do Organizations need to Apply Agile in HR?
Today, the role of HR is changing. Not just traditional functions, organizations are expecting them to improve organizational agility across all departments. As a result, it's an HR's responsibility to:
Facilitate initiatives that make a company innovate and collaborate efficiently.
Train leaders to be a coach rather than a manager.
Emphasize focused mission and values by creating a strong, aligned team.
The roles and responsibilities of HR can differ according to different industries and departments. However, they often face similar challenges, such as:
HR professionals spend hours focusing on paperwork. They have to record all the sensitive employee information, including onboarding, payroll, essential documents, training and development records, benefits documents, performance management records, and retirement or termination documents. Managing all these vital documents is a challenging task. Moreover, maintaining these papers consumes many unnecessary work hours.
So, HR is responsible for time-consuming, complex, and tedious work. Spending time and effort on time-consuming activities makes them reactive and unproductive in nature. It keeps them from focusing on more strategic work and overall organizational growth.
And that's why HR departments must adopt agile approaches. Adopting agile will make them more proactive and help them streamline their work process and focus on your company's overall growth.
Here are some more reasons to convince you why adopting agility in HR is the best decision for your company:
The Benefits of Adopting Agile in HR
HR agility has become crucial in today's world as it offers myriads of advantages in hiring, developing, and retaining employees. According to a Deloitte study, business and agile leaders can't operate as per the old paradigms. That's why organizations need to adopt an agile mindset.
Agile HR focuses on fast feedback, incremental development, and value-added customer service. It allows organizations and their leaders to come up with programs that empower employees.
Here are some more benefits of adopting agile in HR:
It helps to improve employee engagement.
Agile encourages the use of collaborative tools to improve the employee experience.
Uses analytics and metrics to understand where the organization needs improvement.
Adopting agile in HR can make a workforce flexible and remote. It encourages the employees to work collaboratively.
Agile helps to deliver value faster by encouraging employees to work in chunks.
Agile emphasis on building cross-functional hiring teams. In agile recruitment, process managers provide real-time feedback so that you hire the right people.
Agile in HR support transparent and effective communication between teams.
Agile HR supports innovation.
Agile encourages a real-time performance recognition system. This helps the employees to be motivated and productive.
In agile HR, analyzing employee skill gaps helps to provide the proper training for the right people.
The covid- 19 pandemic has shown us the need for organizations to be prepared for changing conditions. And the agile methodology can help the HR team adapt to changes quickly if required.
Suppose you still need convincing with the benefits of agile in HR. First, let's take a look at the differences between agile and traditional HR approaches.
What are the Differences Between Agile and Traditional HR Approaches?
Traditional HR
Promotes remedial learning.
The traditional approach is not transparent. The talent acquisition process is lengthy, and the ownership is provided to HR.
Traditional HR works with a recruiting mindset. Organizations search for talents when a job is available. Once they find the right candidate, the talent acquisition process ends.
The HR team works on keeping everything recorded. HR keeps track of the records of employee files, activities, and outcomes to track progress, and HR success is gauged by the completeness of documentation.
Agile HR
Agile encourages a continuous learning approach. As a result, it provides loads of learning opportunities.
Supports transparency by giving ownership to the employee for their development.
Agile supports a continuous talent acquisition process.
HR success is gauged based on employee retention. Therefore, the HR team works to engage employees so that they stay self-motivated.
Agile HR Practices Examples
Incorporating agile into your agile practices will help you create faster and more dynamic work solutions. Here are some examples of how agile can positively impact the work process of HR.
Recruitment Process
One of the most hassling yet essential works for any organization is to hire new talent. In the traditional recruitment process, HR had to go through screening, two or three rounds of interviews, an assessment, a final interview, and an offer.
On the other hand, in an agile approach, every HR focuses on transparency first. They provide all the crucial information about both the employer and candidate to get a clear understanding and make fast decisions.
For example, GE adopted the agile approach in HR to stay relevant. The company has created a cross-functional team that has three main roles.
A "head count manager" whose goal is to have their positions filled quickly.
"Hiring managers," whose responsibility is to rotate on and off the team based on their openings.
A scrum master whose role is to ensure everything is working smoothly.
Lastly, the whole agile HR model is supported by a talent platform that connects talent pipelines, technical assessments skills, headcount backlogs, and Kanban board so members of the HR team can visualize their work progress.
Onboarding Process
Employee onboarding is a crucial part of an employee's journey. An onboarding process should help new joiners learn the basics like organization values, roles, mission, vision, responsibilities, and the rest of the teams. Organizations should always work to improve their onboarding process smooth and memorable.
In agile, HR focuses on making the onboarding process more dynamic and relevant so that new employees can have an excellent employee experience. The employee onboarding process should be done in sprints (two-four weeks) to help employees understand their new organization and role better.
Performance Management
In recent times organizations have been focusing more on employee performance management. A constant feedback approach has become crucial to evaluate each employee's performance. And agile methodology supports this frequent feedback approach.
The agile methodology encourages HR to organize weekly or monthly performance reviews rather than annual or bi-annual feedback. This regular feedback system helps employees and managers understand their strengths and weaknesses and work to make improvements.
For example, Google has managed to do a great job with its employee feedback system. They don't believe in the annual review process and ongoing feedback paired with employee goal-setting. Because of the agile approach, Google has been recognized as one of the best companies to work for by the Great Place to Work Institute.
How to Implement Agile into HR: An Action Plan
The basic principles of agile methodology are simple to understand. However, adopting those principles and techniques into action can be difficult.
That's why here we're sharing a plan that includes actionable strategies to adopt agile in HR.
Research and Learn the Agile Language
Once you get started with Agile, you'll learn about different languages such as Sprint, backlogs, epics, standups, scrums, and much more. Now to transform your HR department into agile, you need to understand what all these terms mean.
This is where the Agile Manifesto can help you. By reading the manifesto, you can gather knowledge about Sprint, backlogs, and other agile principles.
Also, invest some time in researching case studies that show how other organizations and HR teams have successfully adopted agile techniques. While adopting the mindset, it's also essential to see if your workforce has experience in agile. If they lack experience, you should seek help from an agile coach or consultant to train them. Also, make sure to prepare your organization's leader to become a scrum master fast and a manager later.
Build a Solid Business Case
When transforming your organization into Agile HR, ensure to build a business case first. Now, to create a business case, you need a clear goal. You have to ask yourself,
What are you trying to accomplish by adopting agile in HR?
How will it impact your organization?
For example, your goal is to improve your team's collaboration by adopting agile.
If you want to take inspiration for building your business case, you can look at different HR success stories, case studies, or a previous project which your team failed to complete.
Select an Approach
Do you have the bandwidth for daily standups? Do you have a team of 5-10 people to operate an agile team, or do you need visualized workflows?
These crucial questions will help you decide which agile approach is right for your HR team. However, whatever approach you choose, agile methodology is versatile enough for every business and industry.
Select an Approach
Do you have the bandwidth for daily standups? Do you have a team of 5-10 people to operate an agile team, or do you need visualized workflows?
These crucial questions will help you decide which agile approach is right for your HR team. However, whatever approach you choose, agile methodology is versatile enough for every business and industry.
Make Your Agile Team
First, make a small team of productive, high-performing people. This team will work on setting targets and discussing the workload for the backlog. For coaching the agile team, you can assign your Scrum Master. Also, make sure to provide regular feedback to the team for improvements.
Create a Backlog
You can implement agile in HR by encouraging your team to create a list of work they'd like to accomplish within a short span of time. Ensure to arrange a backlog that aligns with your HR department's objectives and has flexible items that can be managed during sprints.
Conduct Your First Sprint
After creating the backlog, decide what items on the backlog you'd like to manage first during the Sprint. Each Sprint lasts between 2-4 weeks in the scrum, so make a rough estimation about how long it will take to manage all the items in your backlog. During the Sprint, your agile team must be mobilized and ready to collaborate.
During daily standup meetings, the team should evaluate together the success and failure of the sprints.
Share Success and Take Feedback
After completing your Sprint, holds a retrospective meeting to evaluate what went well and what didn't during each Sprint. In this meeting, you must take feedback from both clients and the team.
These review meetings will help you get feedback on what issues the team faced during each Sprint. Was the timeline of a sprint sufficient? How will you plan the next standup meeting? Etc. Analyze these answers to identify success and failure points.
If your team manages to complete each Sprint successfully, make sure to celebrate, as this will help them stay motivated and productive.
Wrapping Up
Lastly, the central concept of agile is continuous learning. So, if you want to transform your organization's HR team into Agile, focus on constant learning and improvement. It will take time, but the final results are worth the wait.
Implement the agile methodology to see what works best for your organization. While experimenting, don't fear failure and make opportunities for feedback and reviews. This way, you'll be able to transform your organization into agile effectively.