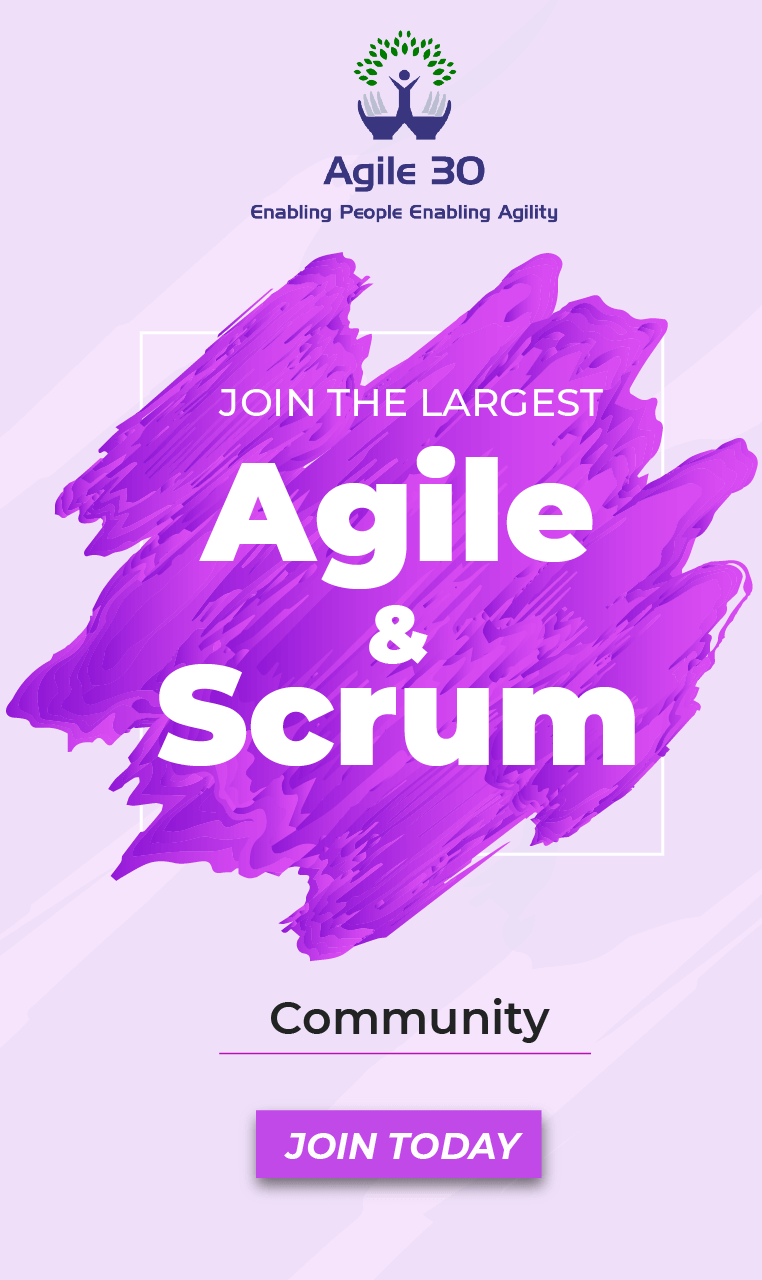 As an Agile Coach or RTE, or Delivery Manager, you might have to work with multiple Scrum Masters in your organization. You might be spending time with all the Scrum Master during Scrum of Scrums OR while coaching or mentoring or teaching them and ensuring they have everything they need to be effective at their roles.
Despite all you do what you need to do, there could be situations where your Scrum Masters might still need your help. So, how do you find out if any of the Scrum Masters need help from your weekly conversation? Of course, there are many blogs, articles on traits of good scrum masters, stances of scrum masters, anti-patterns of Scrum Masters, etc.
Piyush has written such a blog on Scrum Master Anti-Patterns. But how do you find if someone needs help, especially when you meet them, say once or twice a week, since you are not involved in the day-to-day activities of the scrum teams? Read on to find out how.
The Escalating Scrum Master: This is an alarming sign if you see the Scrum Master escalating issues every meeting, especially about people in the team. The Scrum Master is accountable for the Scrum Team's effectiveness by coaching the team members in self-management and cross-functionality. SM is supposed to help the team resolve its people issues by coaching, mentoring, or facilitating an effective discussion. Some issues need escalation, but not every problem, such as personal.
The Metrics Scrum Master: Be aware when any Scrum Master is excited about presenting all sorts of metrics in front of other Scrum Master in the Scrum of Scrums. It is even more alarming when it is about an individual or team performance. Team or individual performances or velocity is for the team to predict how much work they can plan/predict for the sprint. It is important to measure if the team is meeting their Sprint Goals regularly. The Process Master: Does the Scrum Master come up with a new and improved process every time you meet? Does s(h)e say, "We used this process or that process so successfully in my previous organization? Why don't we introduce them here."? Processes that help the team are not bad, but too many of those will only impede the team in reaching their goals.
The Omnipresent Scrum Master: Does your Scrum Master find it difficult to take the annual vacation? Or even take a day off? Is the team looking for the Scrum Master every time they need something? Scrum Master is supposed to make the team self-managed, not solve everything, or be present everywhere.
The Frustrated Scrum Master: Your Scrum Master needs help when S(h)e comes frustrated in every meeting. It could be about the team not meeting their goals or the team unable to resolve their conflicts. Maybe they have spill-over in every sprint, or any of the Scrum Values is compromised in the team, to name a few. It doesn't help the team if the Scrum Master is frustrated with these problems. You need to help that Scrum Master for sure.
The Zonal Scrum Master: The Scrum Master should serve the organization in its Scrum adoption. It means the Scrum Master should help train, coach other teams in the organization. Does your Scrum Master focus only on a specific team? Do you see the reluctance in him or her in helping other teams? Does s(h)e hesitate to go out of the comfort zone to help others?
The One-Size-Fits-All Scrum Master: When you see your Scrum Master thinks "the template of one successful Scrum Team Scrum fits every team", you need to help him or her. Your Scrum Master learned the art or skills in a specific context and is now rolling out precisely this pattern in whatever team s(h)e is active no matter the context.
The Peace-Loving Scrum Master: No teams exist with zero conflicts. Or that's what my experience has been. Even if there are no conflicts, it is not a good sign. Healthy conflicts are ways for the team to try different options, thrive for alternate solutions. If a Scrum Master denies the presence of conflicts in teams in all the meetings, there is a possibility of avoiding conflicts and sweeping all the disagreements under the carpet.
The Leaping Scrum Master: When you notice, a Scrum Master is merely trying to get over the tide of declining Project Manager jobs and is in for the SM's job only because it pays. It isn't easy to spot, but over time it will inevitably give you a hint. S(h)e might talk only about certifications, other high-paying job opportunities, etc., during your conversation.
The Yes Scrum Master: Do you see someone agreeing to anything and everything given by anyone & everyone? Typically this professional would be quiet in all the discussions and give a simple node to everything. It is a cause of concern if a Scrum Master agrees to everything without agreeing to disagree, voicing opinions, or saying no.
Please feel free to add more if you spot a few other opportunities to coach your scrum master and share with us to add to this list. Stay tuned to read my next blog.
Find Our Upcoming Trainings