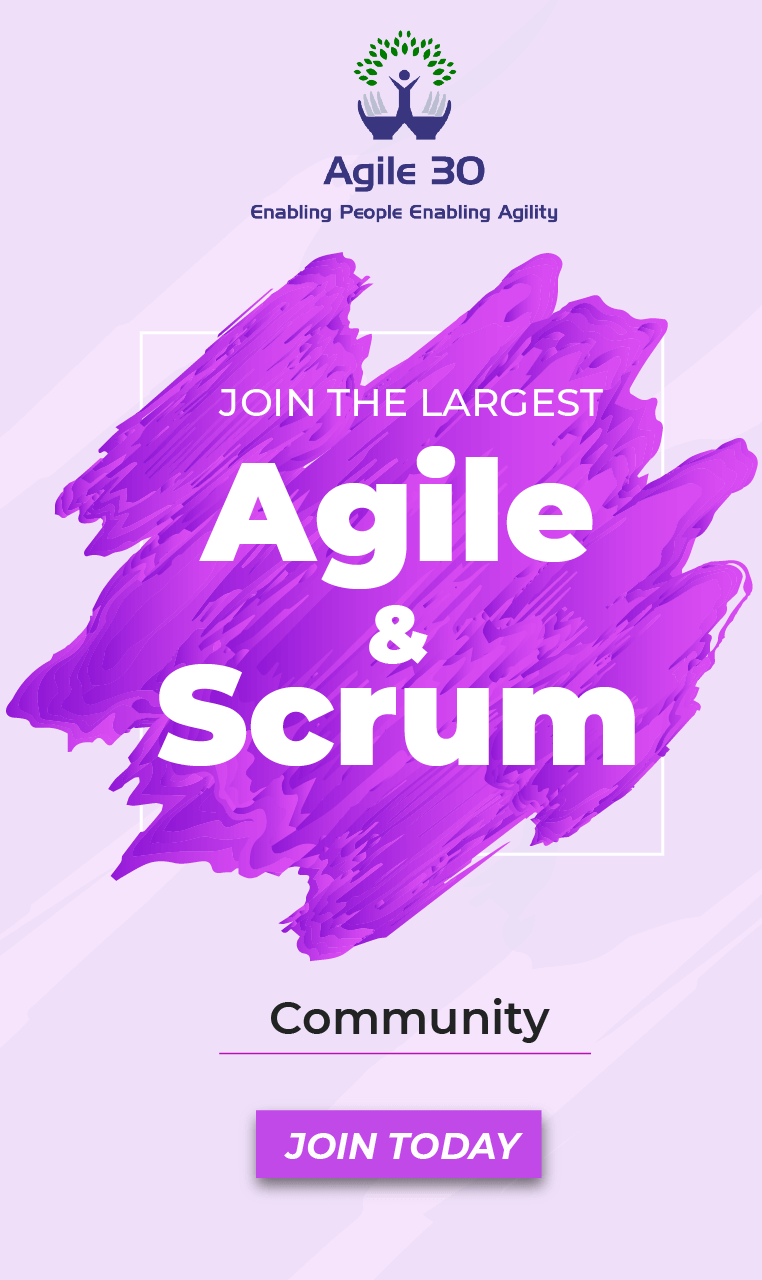 The world entered the Digital Age in 2020 with everything the industry leaders calculated could go wrong became unpredictable. This digital space is fast-paced and frequently changes as the Google search engine algorithm. That's why businesses will always need individuals who practice digital marketing to help them locate their target audience through marketing strategies. According to a survey, over 71% of digital Marketers choose strategic keywords for SEO to bring in organic traffic.
This commonly adopted skill is known as Content Marketing. However, Digital Marketing is a vast concept and involves a variety of skills a business or an individual can adopt to bring effective results. In this article, we will be diving deep into the most important digital marketing skills you need to master as a small business, digital Marketer, or solopreneur.
1. Master The Art of SEO
One of the most vital skills you should master as a digital marketer is
Search Engine Optimization
. SEO is a crucial part of any form of Content. From driving traffic to your website to helping businesses grow organically, SEO has a lot of power. A lot of people think SEO is simply the right positioning of keywords. But, the fact is, it's a much more complex procedure, and most people are unaware of its usage and importance.
On-Page Search Engine Optimization for any form of content brings 30% of the organic traffic through quality content. 53.3% of the traffic on websites comes from organic searches. A good website built keeping in mind all the SEO guidelines not just brings visitors but brings permanent guests that can turn into regular customers who engage, comment, post, and would like to buy your product eventually. Some of the skills you can learn under search engine optimization are:
Understanding the technical SEO like server-side settings, sitemaps rewrites.
External and internal link building.
Skill to improve on-page ranking.
Staying updated with the SEO trends.
Understand how to use SEO tools like SEMrush, Moz, Google Trends, and Yoast.
The Internet offers a wide variety of Paid and Unpaid tools and courses to master the art of SEO. This Art can be used by bloggers, content marketers, or individual businesses to bring in more engagement. As per the HubSpot report, 60% of marketers say that inbound (SEO, blog content, etc.) is their highest quality source of leads.
2. Social Media Specialist
An average person spends over 2-2.5 hours on a daily basis on various social media platforms. The Internet has over 601 million active users on social media. Having a strong social media presence can help cater to a mass audience in different ways. This skill involves understanding each platform and forming customized content concerning different target audiences.
Having a Social Media Specialist can help break the ice between the brand and the customer. The brand can be a business, or you can also do your Branding.
Social Media Platforms are a great way to earn consistent income as well through affiliate marketing and monetization in 2023.
Some social media skills you should learn to be a specialist:
Content creation and curation.
Creativity
Analytical skills
Excellent communication
3. Copywriting Skills
Good copywriting is a must-have digital marketing skill because, without a crisp copy, the written form is just content and will be used as generalized information. Copywriting skills are needed to write emails, website landing pages, and product descriptions, and they should provide clear information without fluff. Compared to long-form content, the copy has very few words and is aimed at capturing attention at first glance. A good copywriter who can change their writing tone, style, and format according to the audience is highly in demand due to content being used as the major source of garnering the audience.
4. Data Analytics
Data Analytics is a game-changing skill to be mastered in 2023. A lot of actionable firms do not make any significant decisions without the data, numbers, and stats. Marketing, in general, is now not limited to understanding consumer psychology; technology has brought vivid changes in how businesses perceive Target Marketing. Data analytics allows you to collect and organize data that helps you use it in future marketing campaigns. That's why understanding the concept of data visualization, and data structure basics can help you adhere to this skill set.
5. PPC Specialist
Marketers use Pay-per-click (PPC) to define paid advertising on Google Facebook and other social media platforms. Every digital marketer must learn this skill to analyze what and where to spend to get the most impact. A PPC specialist holds a crucial position as they are responsible for implementing and running these ads and campaigns.
They need to be experts in their field to generate maximum output from each Marketing Campaign as the stakes are high, and two or more marketing skills are needed to become an expert. The PPC traffic is 50% more likely to make sales than organic traffic. Google ads alone reach a network of over $2 million websites and apps.
6. Video Production and Marketing
Nowadays, people prefer video content over written texts. Stunning video production is a great way to skyrocket your business. Video content is an effective way to attract your target audience and establish brand identity. Creative and engaging video marketing compliments every kind of digital marketing campaign. Videos can deliver brand messages effectively to a target audience.
Video marketing drives traffic, boosts sales, and establishes a connection with the audience. 87% of business owners say that video marketing has helped them enrich traffic. About 86% of business owners say video marketing has helped them generate leads. Video marketing has helped 81% of business owners directly increase sales, as per Wyzowl.
7. Market Research and Skills
"Whoever gets closer to the customer wins."
- Founder of The Right Company, Bernadette Jiwa. Market research is a set of techniques used by businesses to gather information and understand the target market. Businesses use this information to design better products, improve user experience, and design a marketing strategy that draws quality leads and enhances conversion rates. Conducting market research is the first and crucial step of business. Market research gives you a clear idea of your competition, customer needs, and market conditions.
8. Email Marketing
Emails were thought to have lost their way with the introduction of various messaging apps. Nevertheless, emails remain the top-sorted method of communication for B2B and B2C businesses. Email Marketing is comparatively tougher because first, you have to build an email list. Without the list, it is just shooting arrows in the dark.
However, if your email has the potential to reach the right leads, it is supposed to bring 4000% of time ROI, which is higher than any form of skill. The age group of millennials is most likely to check their email from bed (70%), from the bathroom (57%), or while driving (27%), according to HubSpot. So, without any doubt, email marketing is definitely a skill worth acquiring.
9. Marketing Automation and Technology
Marketing automation is the technology that automatically manages various marketing processes and campaigns across multiple channels. Automation is a game-changer for business. Doing everything by yourself will get hectic and time-consuming at times. There are tons of paid and unpaid tools available to make your work more seamless. These tools streamline and simplify the most time-consuming tasks of marketing and sales. You can send automated messages in the form of texts, emails, and social media posts, to your target audience. Marketing automation helps you to measure widespread ROI on campaigns. Marketing automation works on collecting customers' data.
This data is collected by various means, such as emails, website visits, app usage, and so on. Customer data helps businesses to create a buyer persona. After this, marketing automation comes to play. It performs streamlined, segmental, and target processes to determine the correct audiences swiftly and upscale sales. It designs personalized and relevant messages for customers based on their profiles. Marketing automation also helps you to create, plan and analyze your content strategy. According to the report, businesses that use market automation technology to boost prospects experience a 415% increase in qualified leads.
10. Product/UX Design
The term UX stands for user experience. UX design is the process design teams use to create products that provide meaningful and relevant experiences to users. UX design involves the design of the entire process of developing and incorporating the product, with aspects of branding, design, usability, and function. No one wants to use an application or website that has bad UX designs. Due to bad user experience, about 70% of customers abandon their purchases. UX designs play a major role in acquiring and retaining customers. That's why digital marketers need to learn it is important for digital marketers to learn this skill.
According to the Linkedin report, UX design is one of the top five in-demand skills. Whatever product or service you are providing, its end-user is human; that's why creating designs that flourish user experience is important. UX design is all about customer experience. If you are not focusing on good customer experience and a positive brand image, you are doing the business incorrectly.
11. Project Management
Project management is concerned with planning and organizing a project and its resources. This includes identifying and managing the method to be used, involving it in the user-centered design process, preparing the project team, and efficiently guiding the team through all phases until project completion.
With the help of proper project management, you can ensure that the purpose, vision, and goals of the project are sustained, all while keeping the audiences' tasks and objectives. Furthermore, you can avoid risks and effectively and efficiently use your available resources.
12. Audience Building
The absence of an online audience that requires your services or brands is a shopping mall without customers. The well-optimized content, the perfect email, and the right amount of copy would mean nothing if, as a marketer, you don't know your audience's voice and what it takes to keep them entertained and hooked. This is the most fundamental skill of all Digital Marketing Skills, yet mandatory.
Good audience building can be done through spreading awareness messages, instigating conversations in and around the pain points, and communicating in a manner that builds trust and goodwill among customers.
13. Agility and Communication Skills
Agility might be the new theme of 2023 for marketing as a component of thriving. Agility refers to the ability of a business to bring in innovative changes in society and brings a significant change in a firm's performance. Consistent innovation increases the chances of business sustainability.
Relevant innovations and updates make your business stand out in this competitive world. Good communication skills are also required for a successful business. If your business is not able to deliver its message and values to a customer, it won't be successful.
14. Strategic Planning
Digital dominance cannot be possible without a streamlined strategy in place. More than half of the businesses do not have a proper strategy in place for their business, and hence when things tumble down, they blame it on the competition.
According to Cascade, more than one-third of business leaders rate themselves as poor in implementing strategy. Strategic planning is the most highly paid skill on per hourly basis. Without a strategy in place, it is difficult to understand and track consumer behavior preferences and tastes. If you can pave the way for a business in a simplified manner, these skills have a lot to offer in terms of learning and experimenting.
15. Creative Problem Solving
Multiple businesses building the same product cater to the same audience, and hence bringing in the most traffic can be time-consuming. Here comes giving creative solutions to mundane problems which are highly acclaimed. Small Businesses emerging are especially on the lookout for people with unconventional problem-solving skills who are fresh and take the digital space by surprise. This skill can be energy-consuming as the one-stop solution is not the goal. Different possibilities and outcomes have to be presented, and a solution is to be presented with critical and divergent thinking.
Wrapping Up
Digital marketing strategies have the potential to increase the revenue of brands of all types and sizes. According to Stats Published by BW Education, 20 lakh jobs are created in the niche, with more than 601 million users online.
That's why here we've shared all the crucial skills you'll need to master the art of digital marketing. After learning these skills, you can level up your game by taking courses in the field of digital marketing.