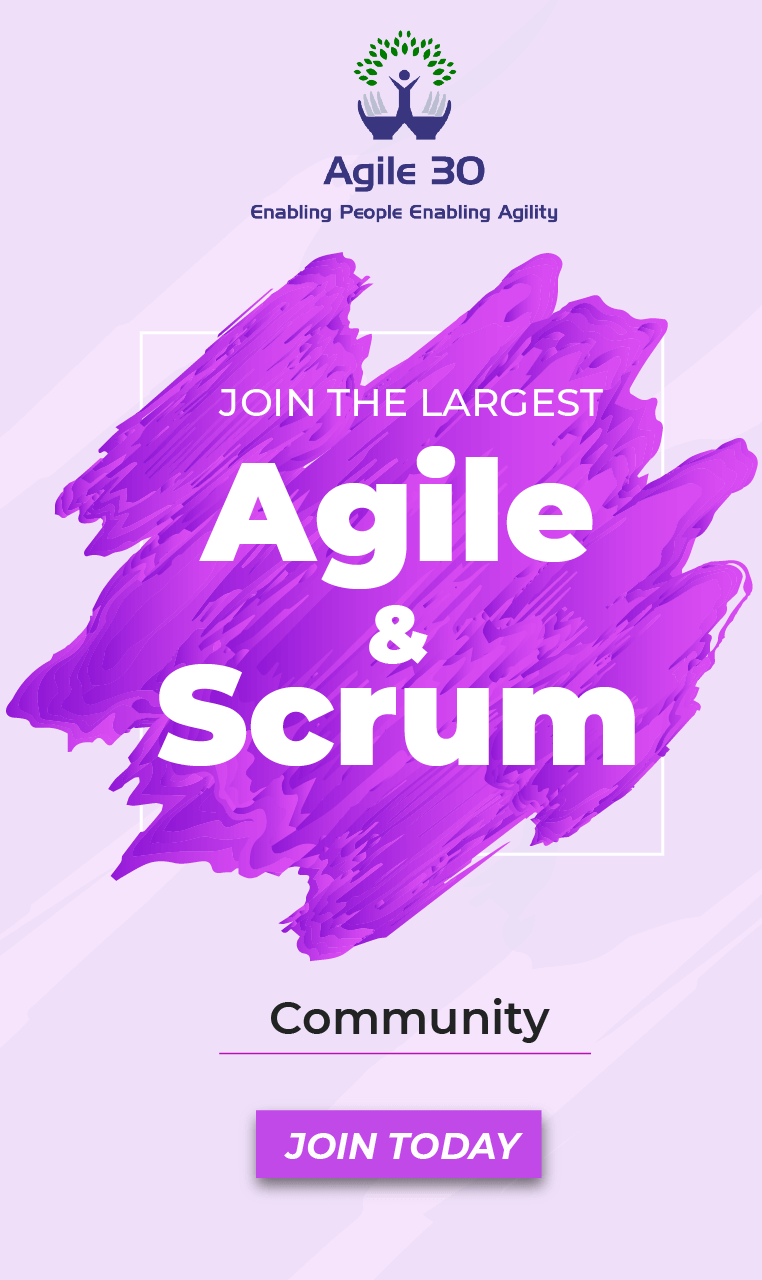 Using SAFe®, the world's leading framework for enterprise agility, organizations are able to adopt lean-agile principles and values throughout the enterprise Work hard in silence, let success be your noise.!! The team of Agilemania are proud to announce that we have become a Gold Service Partner with Scaled Agile, Inc. The SAFe® framework has been a game changer in the software development world, and we are excited to be part of this incredible community.
It is undeniable that the world is changing. With the new norm of social distancing and remote work, it's even more important for enterprises to embrace digital transformation to become more agile, collaborative, and customer-centric. In different industries, agile and lean techniques are increasingly being adopted as companies seek to innovate and re-invent.
The good news is that many companies are already taking steps toward digital transformation—and they're doing it well! But even those who have embraced digital transformation can benefit from some tips on how to make their process even more efficient.
How Our Trainers Helped us To Achieve A Milestone
Our SPCs are experts in Agile methodology, best practices, and cultural learning. They have over 10+ years of combined experience working with a wide range of organizations, including some of the largest enterprises in the world. Moreover, they can help you scale your Agile program by providing coaching and consulting on how to implement Agile methodologies while also improving your organization's performance metrics, productivity, and overall culture. They will help you create a roadmap for implementation that meets your specific needs while focusing on what matters most: your customers!
They are certified coaches and trainers from prominent bodies such as Scrum.org, Scrum Alliance, LeSS, Scaled Agile, International Consortium of Agile, International Coach Federation, Leadership Circle, and many more. We support companies that change the way they operate. The old way is to figure everything out on their own. The new way is to use the Scaled Agile Framework (SAFe®) so they don't have to figure everything out on their own.
Agilemania - One Stop Solution For SAFe®, Agile, And Scrum Training
Over the years, Agilemania has emerged as the trusted brand for agile coaching and consulting in South and Southeast Asia. In addition, Agilemania is gaining a reputation for stellar performance in the US and Europe. We provide training for SAFe, Scrum, and Agile. Below we are giving the entire list of training.
We believe every industry and company is unique, and hence there's no one-size-fits-all solution. All members of Agilemania are lifelong practitioners, and their expertise is derived from long hours of consulting experience. The empowering hours of working with individuals and organizations willing to be part of the grind results in marvelous transformation. The time and investment to formally train in coaching, mentoring, and leadership models set us apart. Agile Manifesto is the base, and as it reads, we believe in doing and helping others learn to do it.
Since its inception, Agilemania has come a long way by becoming the trusted partner for 100s of organizations and 1000s of individuals. Another feather in the cap is the 4.9 Trustpilot training for Agilemania and the coaches. Achieving true Agile means more than just tooling - it requires coaching, mentoring, pragmatic thinking, Lean Agile, and a shift in organizational culture. We're excited to announce that we will be applying SAFe® to our business operations.
This is an important milestone for us, and we're thrilled to be able to move forward with it on our own initiative. We've seen incredible growth in the past year, and there's no doubt that doing things this way will help us continue our momentum as a company. We'd also like to thank our customers and partners for their support of this initiative.